Siren 8.4 metre catamaran
This design is for the experienced builder with boat building experience.

The Siren 8.4 catamaran can be built from either plywood or foam sandwich.
8.4 metres LOA x 6 metres beam. It has pivoting centreboards and pivoting kick up rudders.
There are 2 double berths in each hull with stowage under.
Portapotti in the port hull with navigation area and settee, while the starboard hull has the galley, a settee and a seat.
The main trampoline can be mesh or solid.
Sail area is 36.6 sq metres and an extra long shaft outboard auxilliary of 10 HP.
The Siren 8.4 should be straightforward and economical to build while providing excellent sailing.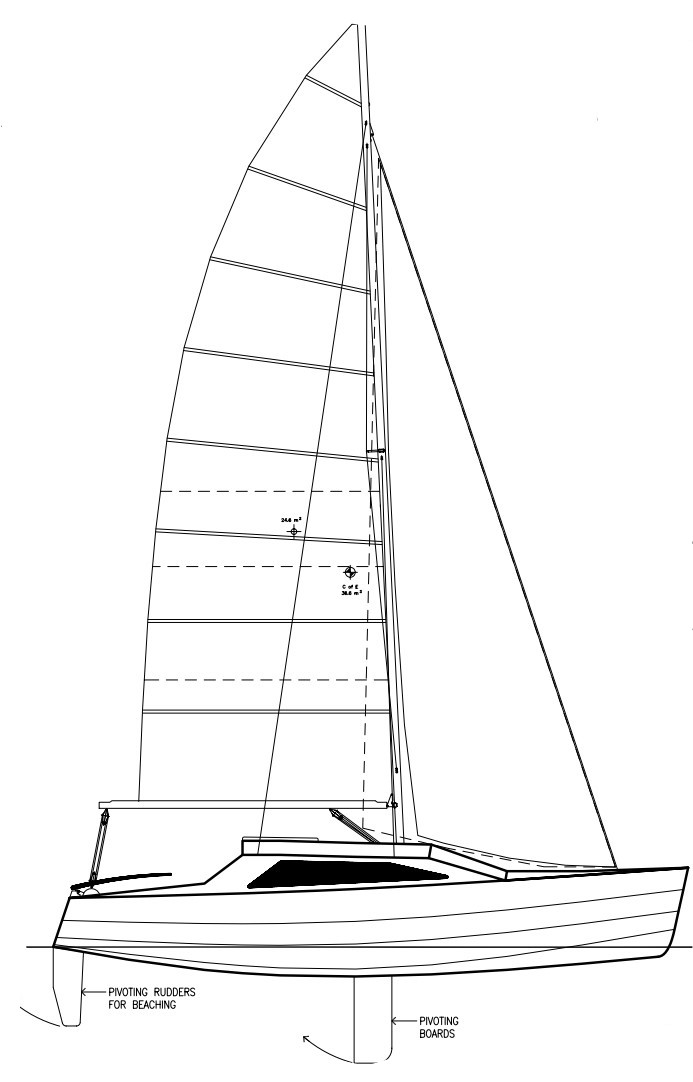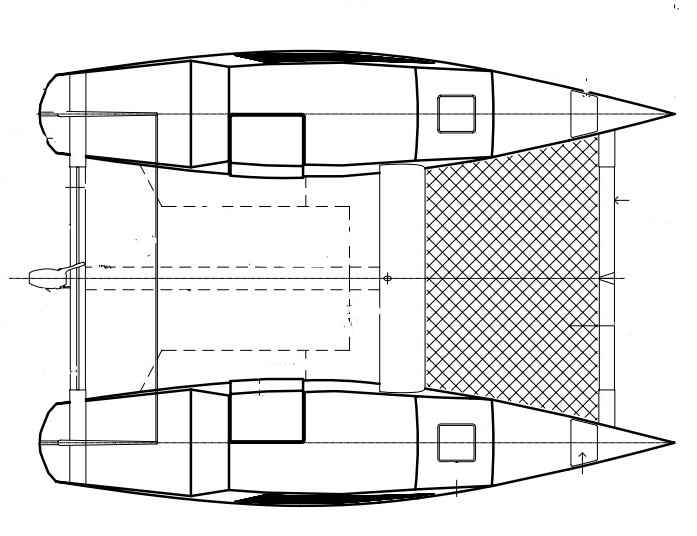 Buying plans
Study Plans: sent in PDF format within 24 hours. Study plans are provided to show a dimensioned general layout and sail plan, accomodation and a basic material list. Some other details may also be included. The boat cannot be built from the study plans but are provided for information and basic pricing.