Aussie 3 metre trimaran
This boat was designed for the beginning builder.
Basic material list for this boat
This boat was designed back in 2000 when there was a lot of interest in the International 3 metre Class. There were certain constrants
Length overall (including the rudder) 3 metres
Sail area (60 Sq ft.)
Helmsman must sit in one place and cannot move around to achieve different weight distribution.
The Aussie 3 metre is steered with a "whip staff" tiller but foot pedals could be added if required.
The plywood components (gaboon, okume or pacific maple) are CNC routed or lasercut. Many fabrication workshops have this equipment available now.
There are 8 sheets of plywood required and when cut all the pieces remain attached and are seperated by cutting through the tabs with a jigsaw. There is no building frame as the components are self aligning.
Epoxy resin is used through out the construction.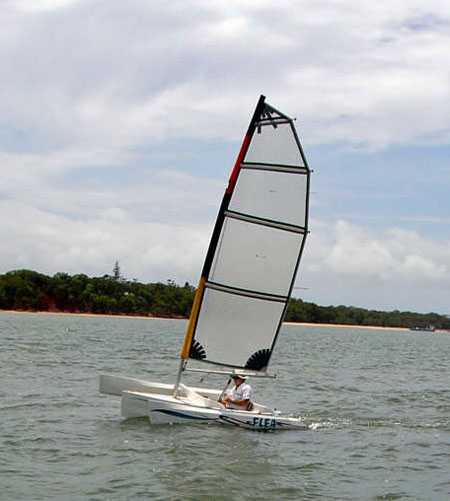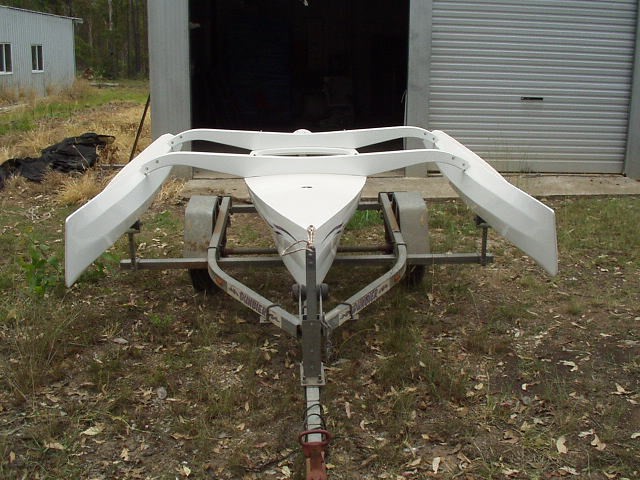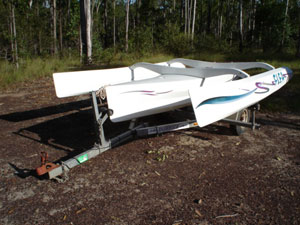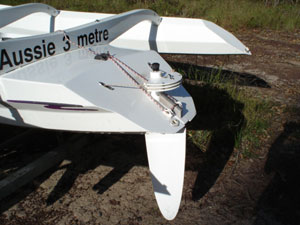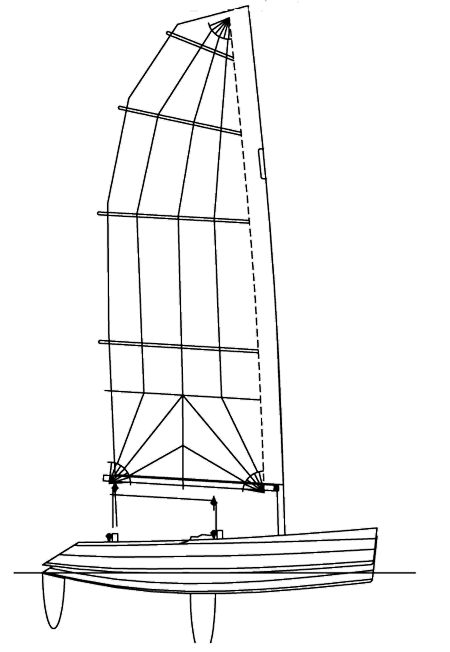 Plans do not contain lofting details as do the other plans. Plan packet is loaded on Drop Box. It includes full size PDF's that can be printed on "A0 continuous roll printer" and DXF's for cutting using a laser cutter or CNC router. There is also a construction guide.


Full plan set $50 AUD.