Scarab 650 Floats
The building frame was set up and the panels attached using dry-wall screws. The panels were joined using bog (something that can be easily sanded later). The screws removed and the chines faired, with a long board is best.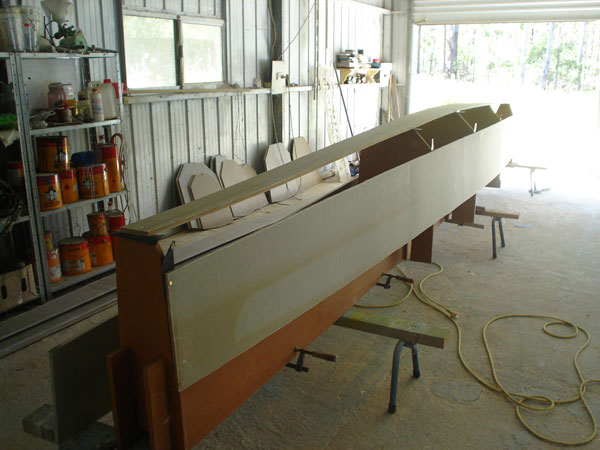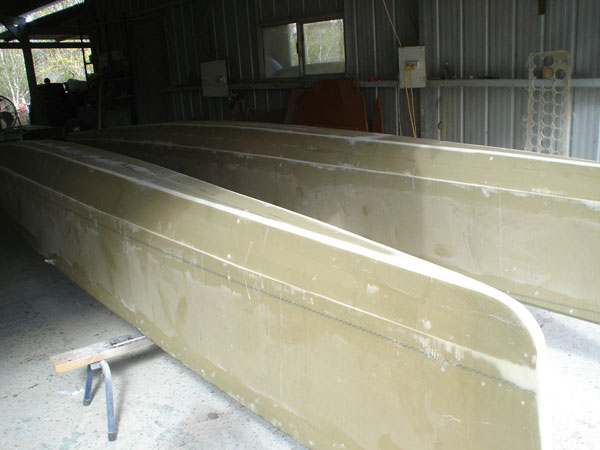 The outside joints were taped.The float hulls are removed from the building frame and turned.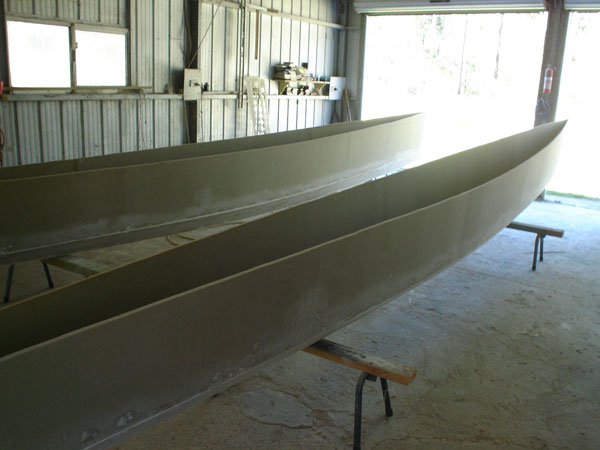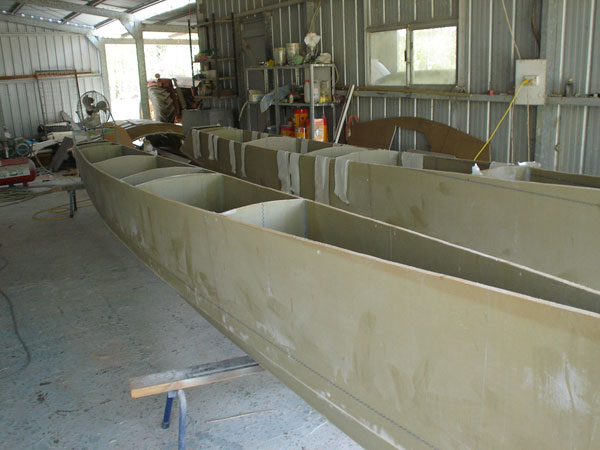 The inside joints were taped. The float was levelled and the bulkheads were added and taped.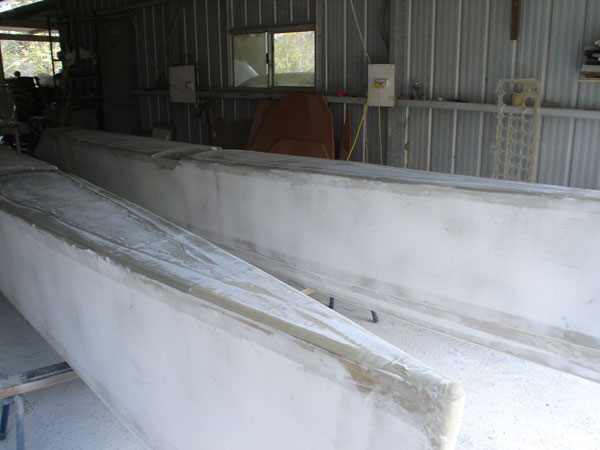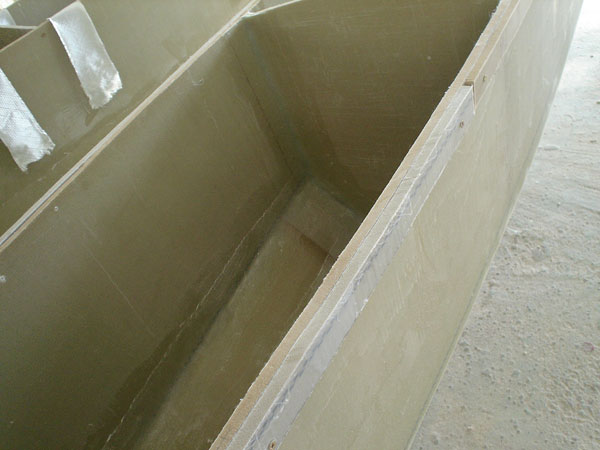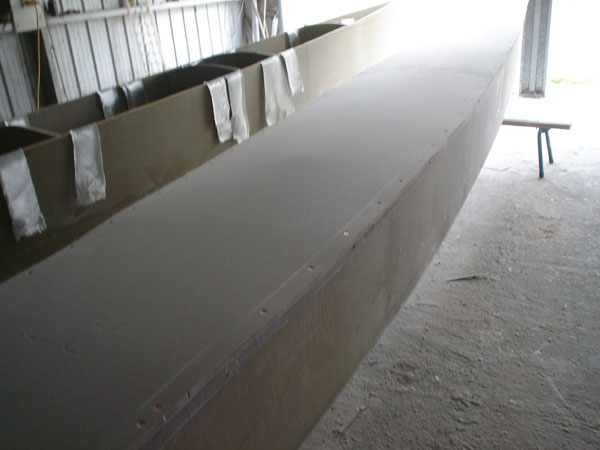 After finding the position for the back stay chain plate the holes were drilled. The foam was removed and backfilled with strong filler. A threaded plate was glued in with Sikaflex.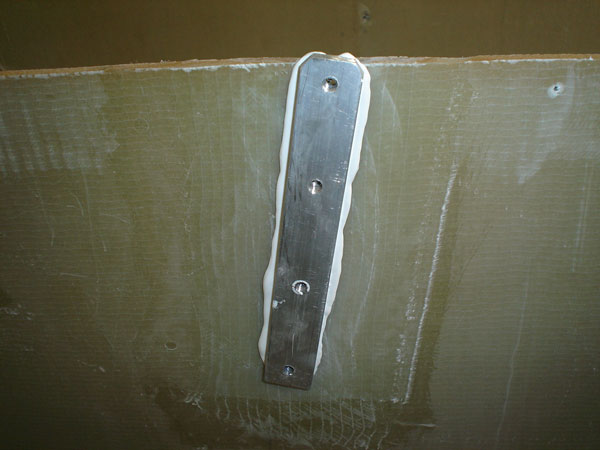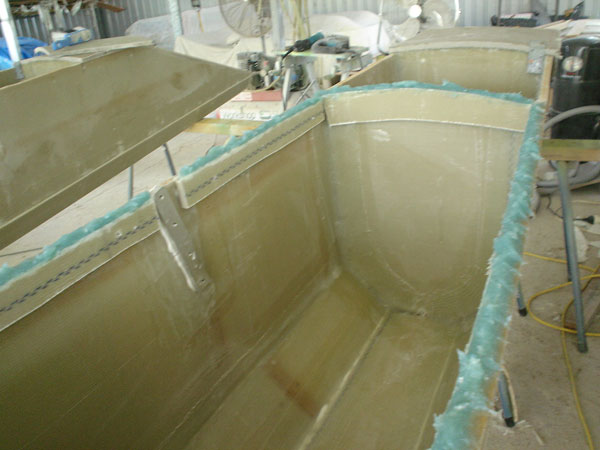 The foam was removed from the edges of the hull sides and decks glued to the hull. The glue we use is resin mixed with aerosil/cabosil and cotton fibres.The deck was added in three sections leaving the space to add the beams later.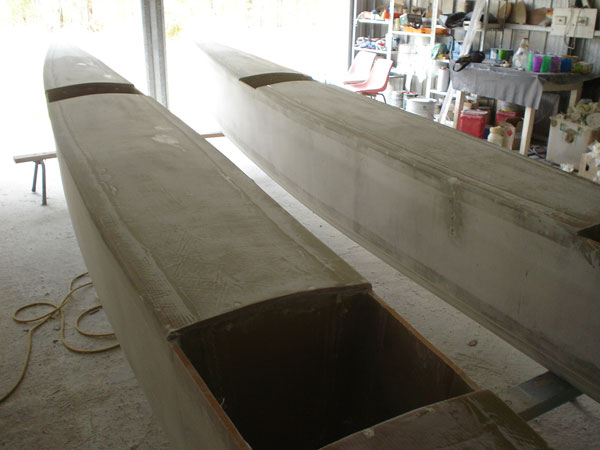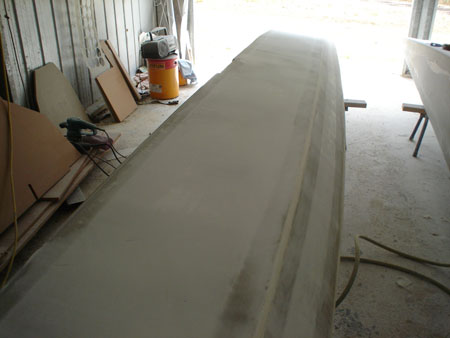 The floats were filled (resin mixed with Q-cells) and is now ready to paint.Floats were primed using Jotun Pengard. The area around the beam attachment area were masked.