The Beams
One of the most important things is to start with a strong mould that can last through 4 beams. The beam mould was made from plywood. The mould was waxed and polished about 5 times initially and once between mouldings.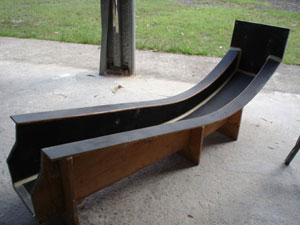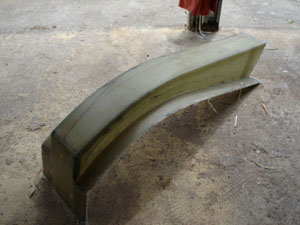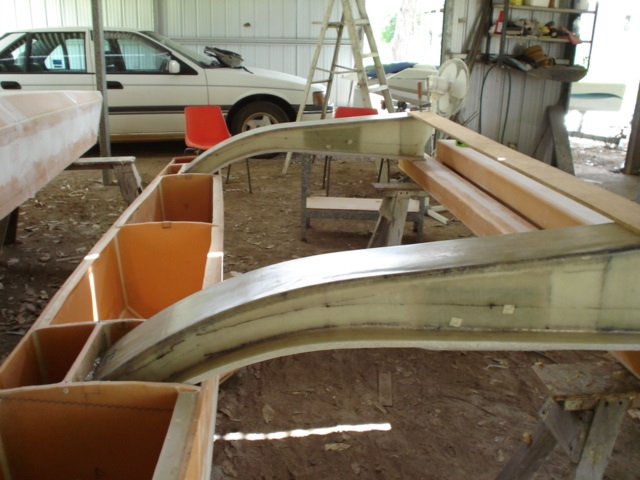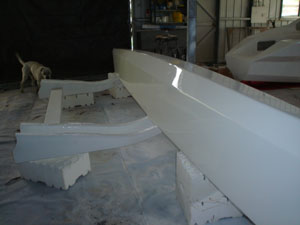 The centreboard and rudder were made from 2 layers of plywood laminated together and shaped.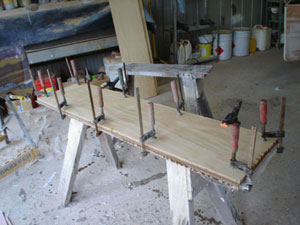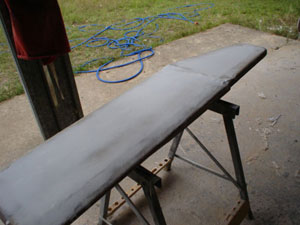 The folding system was cut with a water jet cutter from aluminium.