The Boat of the Month for May
Scarab 18 folding trimaran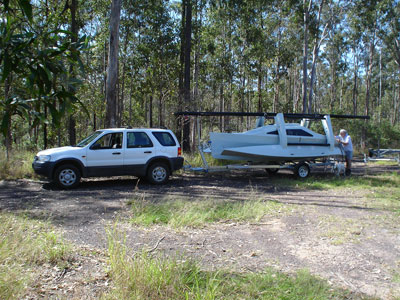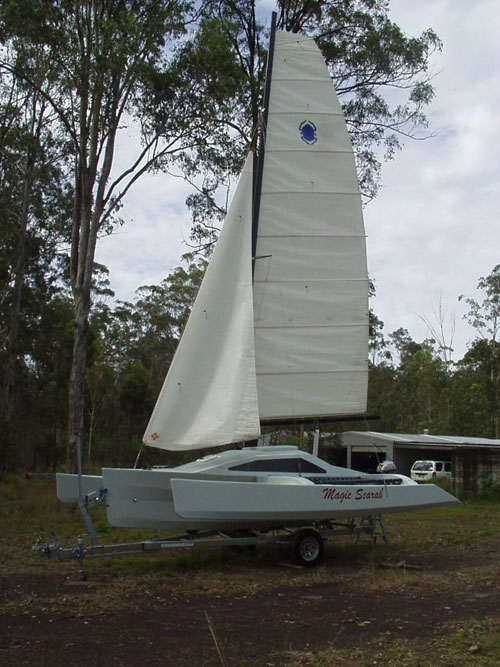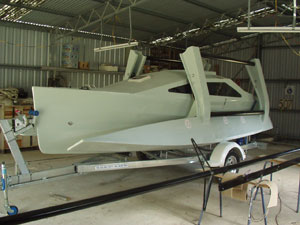 The Scarab 18 has been a very popular design with over 90 plans sold throughout the world.


The design has been detailed for foam sandwich construction with notes for building in plywood if that is desired.

The Scarab is a trailable boat with no need to use moorings or marinas: the boat can be kept at home in the driveway or shed. It is easy to launch and can be set up ready to sail more quickly than a demountable trimaran. If kept light it is ideal for racing or overnight camping for a couple.
A used rig from a 18' beach catamaran can be used to save money. A furler on the jib or screecher can make changing head sails painless.

Links to PDF of book Building a Scarab 18

The price of the full plans has been reduced from $150 AUD to $100 AUD for May.